Service & Repair
Get your Mercedes-Benz back on the road quickly with Express Service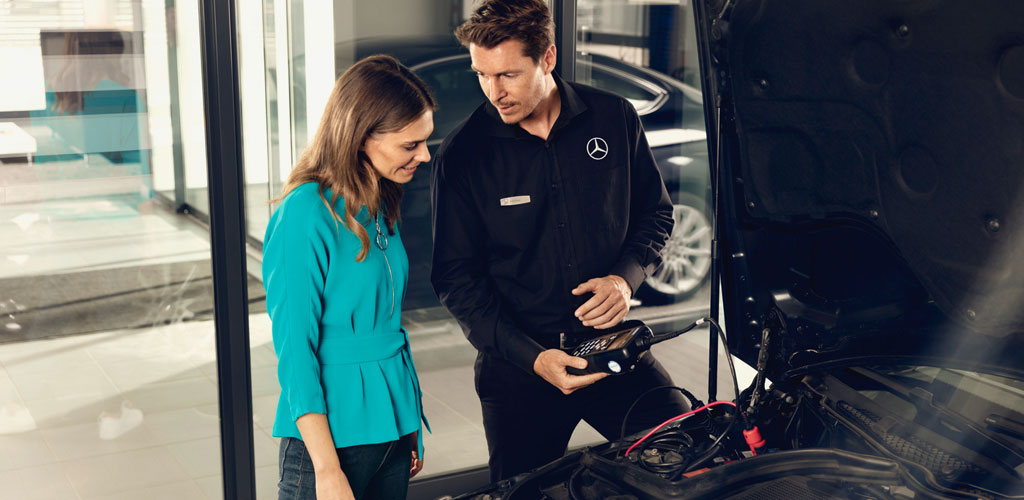 It's not always easy to find the time to get your Mercedes-Benz serviced.
With Mercedes-Benz Express Service, two dedicated Technicians will get you back on the road quickly, leaving you free to get on with your day*.
In just a few easy steps you can book a date and time for your Express Service today.
*Includes car wash. Additional time may be required if any further items are identified during your Service.
Book a service online.
Book an appointment for a service, diagnosis or fixed price repair.
Our online portal will allow you to book an appointment for service, diagnosis, or fixed price repair at a time that suits you.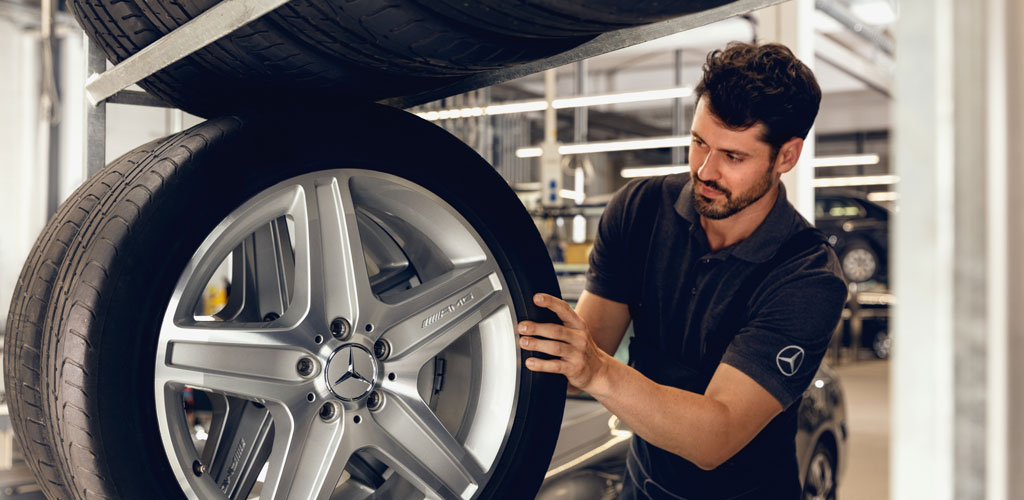 Servicing Explained.
What is the difference between an A and B Service? What are recommended additional items? What is routine maintenance?
Get answers to these questions and more below!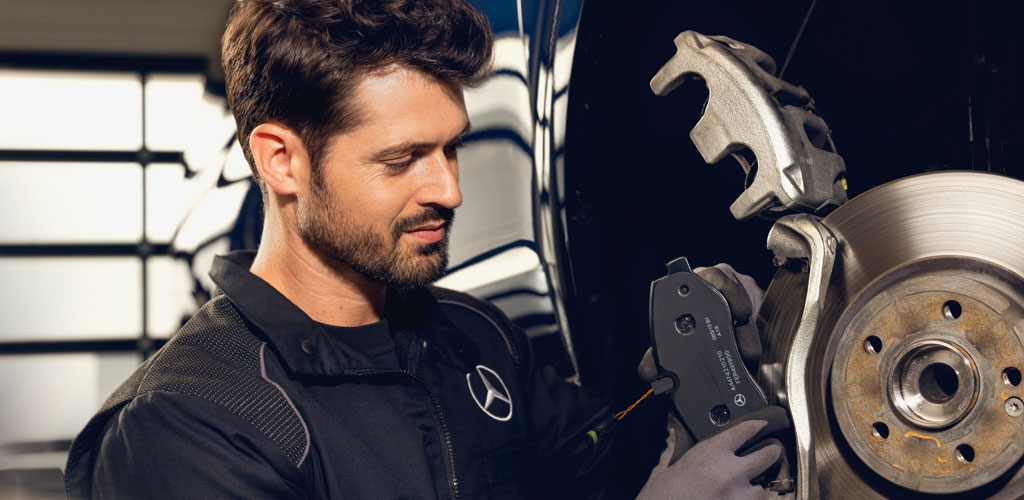 GenuineParts.
Our precision engineered Mercedes-Benz GenuineParts are the best way to maintain the performance, handling, comfort, and safety of your car. They come with a minimum two year unlimited mileage warranty.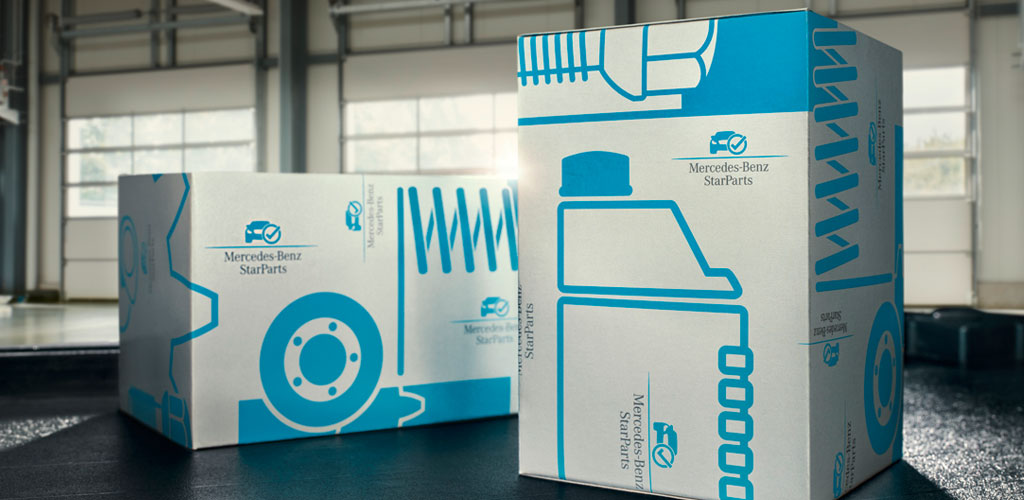 Repairs
Keeping your car in shape.
From new body panels to fixing minor scratches on doors or bumpers, you can trust your Mercedes-Benz Retailer to have your car looking good as new.
With our network of Mercedes-Benz approved body shops, we're always ready to make sure your car is looking great on the road as quickly as possible.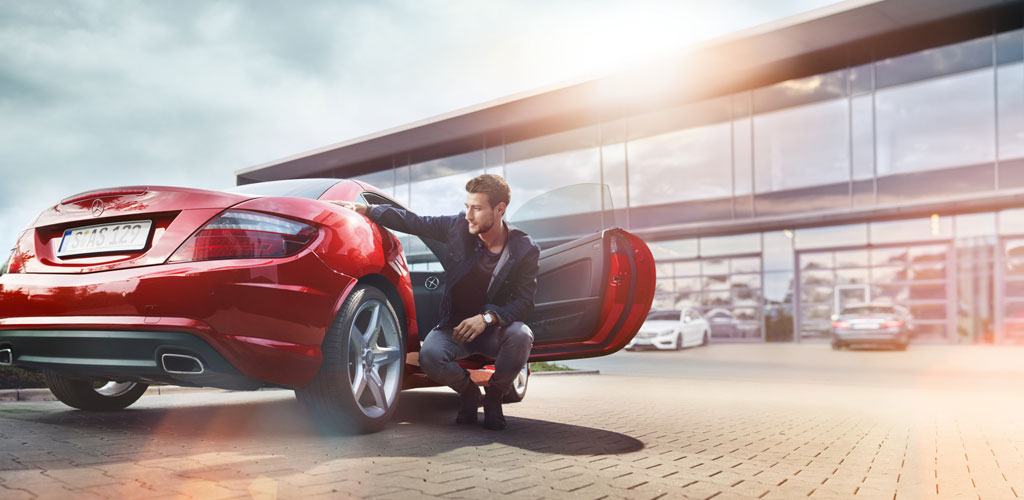 SMART Repairs.
If your car suffers minor damage like a dented wing or torn seat, our Small to Medium Area Repair Technology (SMART) workshops can fix it quickly.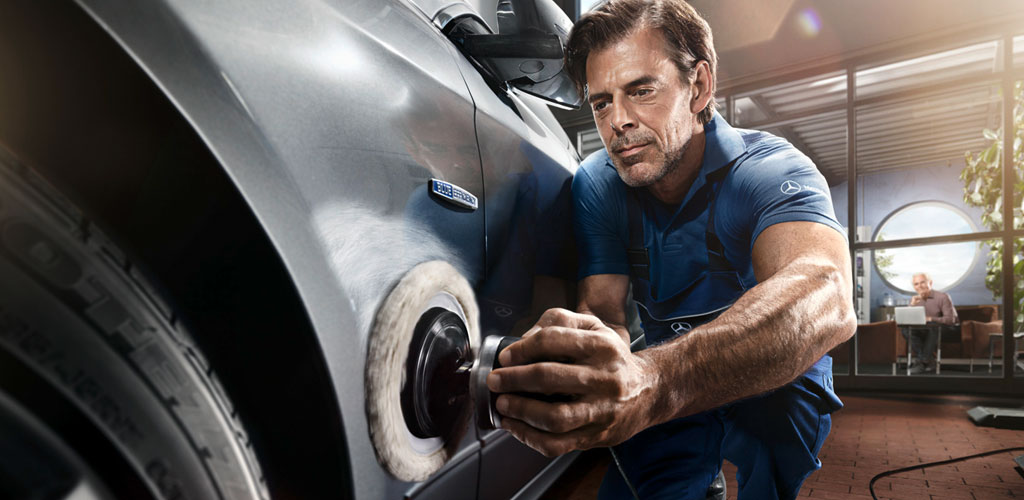 Body repair.
If your vehicle requires body repairs as part of an insurance claim, insist on work being completed by a Mercedes-Benz Approved Bodyshop. Using only quality parts, our expert technicians will ensure your car is restored to its original condition.